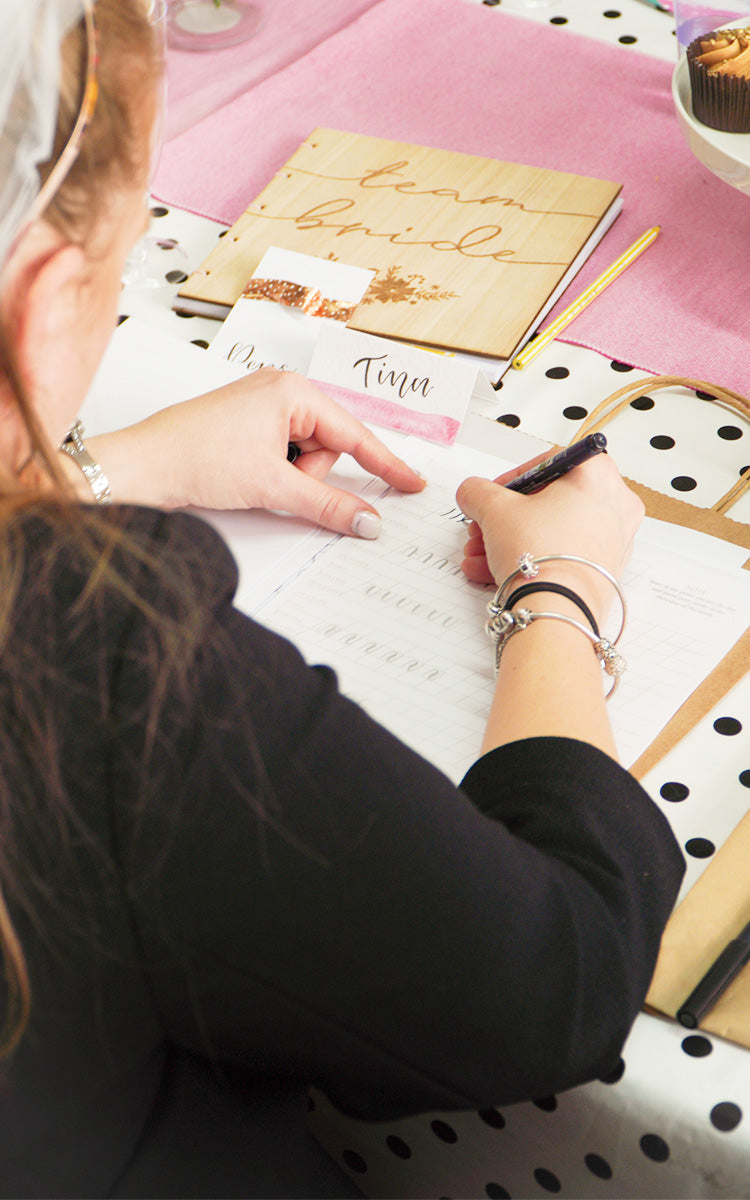 PRIVATE CALLIGRAPHY WORKSHOPS
Private Calligraphy Classes are your chance to learn Calligraphy, in the comfort of your home or chosen venue, with your best people!

Whatever the occasion, whether it is a baby shower, hen do, birthday or just a night in, it is a great activity idea that helps you relax and unwind.

You can choose from either Brush Calligraphy or Faux Calligraphy, both are complete beginner classes so you don't need to worry about any previous experience.

If you are not sure which style of calligraphy is best to learn, I have a short blog here to help.

BOOK MY PRIVATE WORKSHOP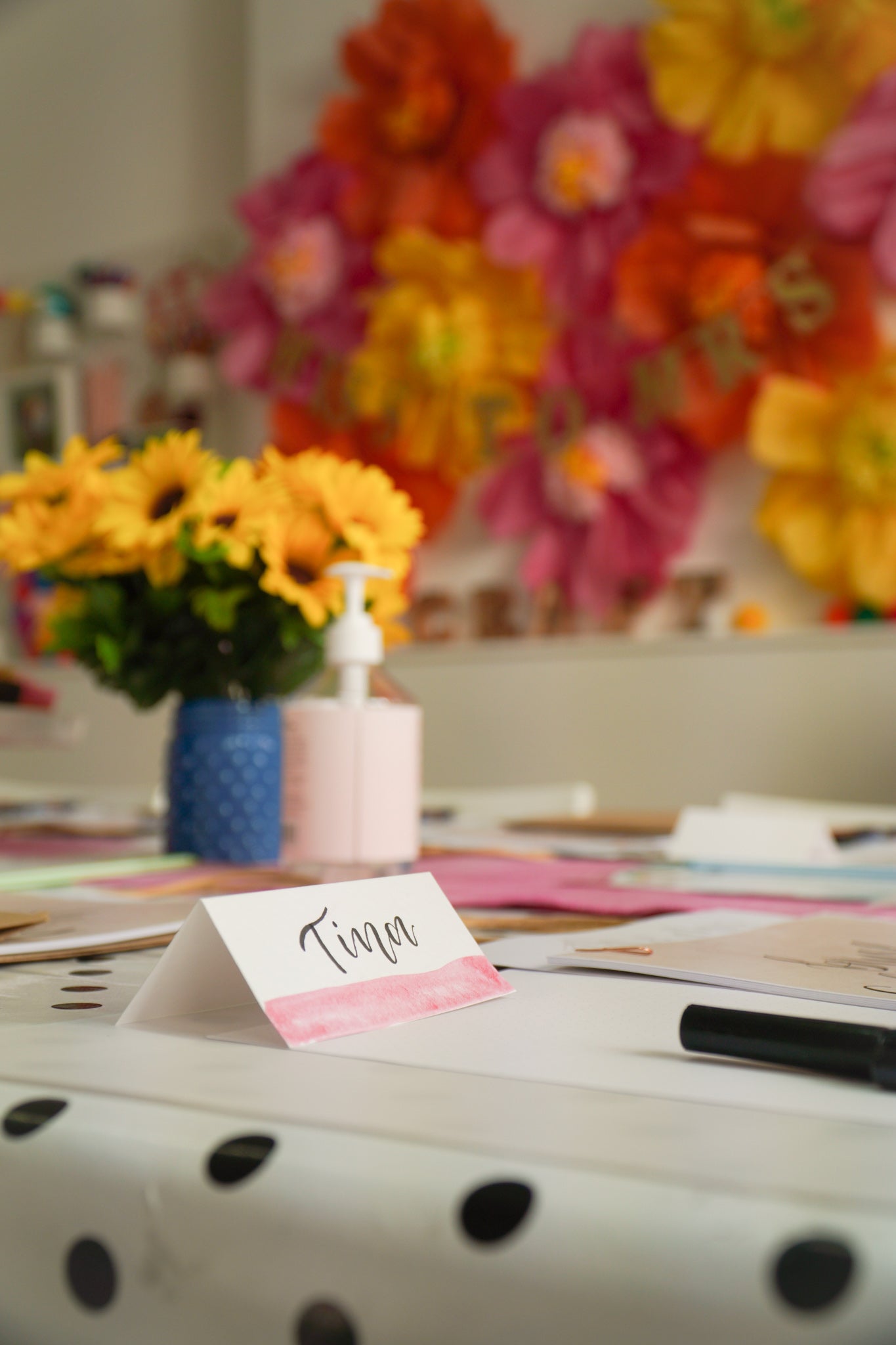 WHAT'S INCLUDED?
- 2 hour workshop with 1-1 support
- Full beginners workbook based on type of class
- Practice paper
- 2 types of pens/pencils
- Blank stationery pack with inspiration for your projects
- Personalised place card and bag to take away
- Flower arrangements for the table
- Cake per person
- Welcome sign (customisable for occassion)
example: Welcome to Hannah's Baby Shower


Excluded is any additional decor or drinks however would be happy to quote and help if needed.


From £50.00 per person
(mileage additional)
My private workshops are for a minimum of 4 people, however there is no maximum.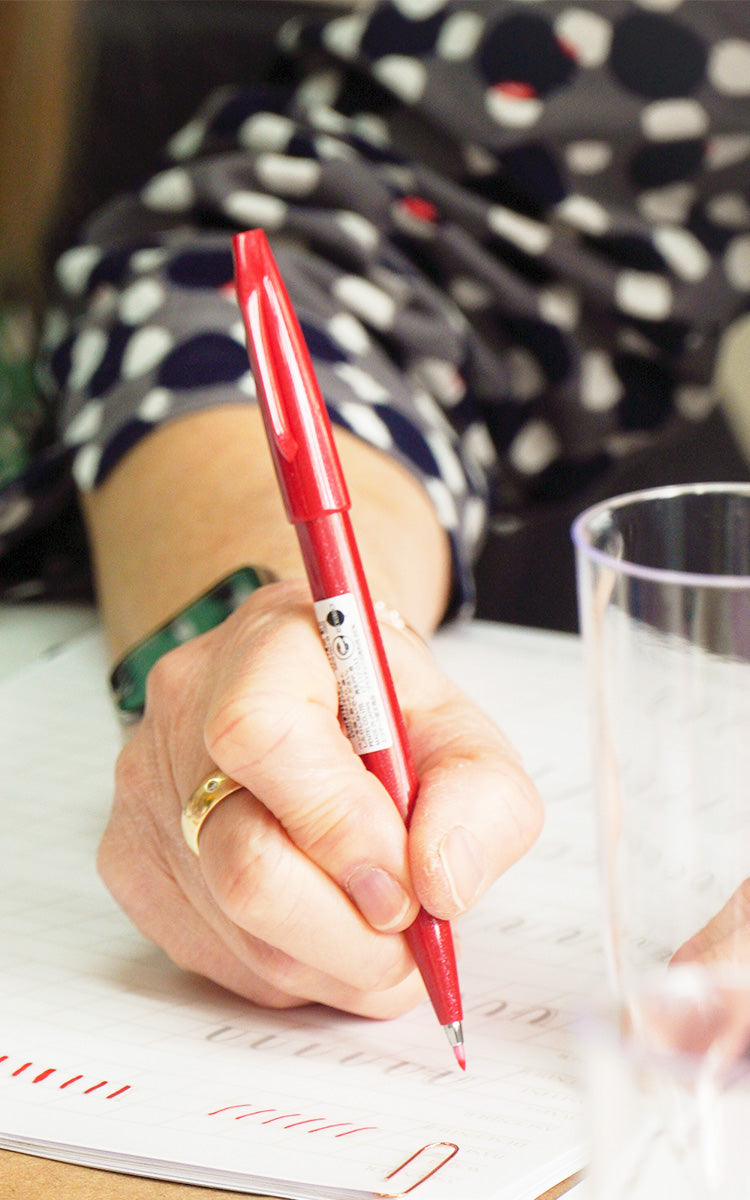 HOW DOES IT WORK?
If you are looking to book a private class with you, please complete the contact form here.

Currently I will travel to a venue of your choice and will not book venues.

Once I have your request, I can send a full quote with any additional mileage or add ons you might want.

If you are happy with this, we can confirm the booking and arrange payment.


WHY SHOULD I LEARN CALLIGRAPHY?
- It is a perfect activity for wellness and mindfulness
- It is a creative outlet
- It doesn't have to be an expensive hobby
- You will be able to create timeless projects yourself for your loved ones.
BOOK MY PRIVATE WORKSHOP