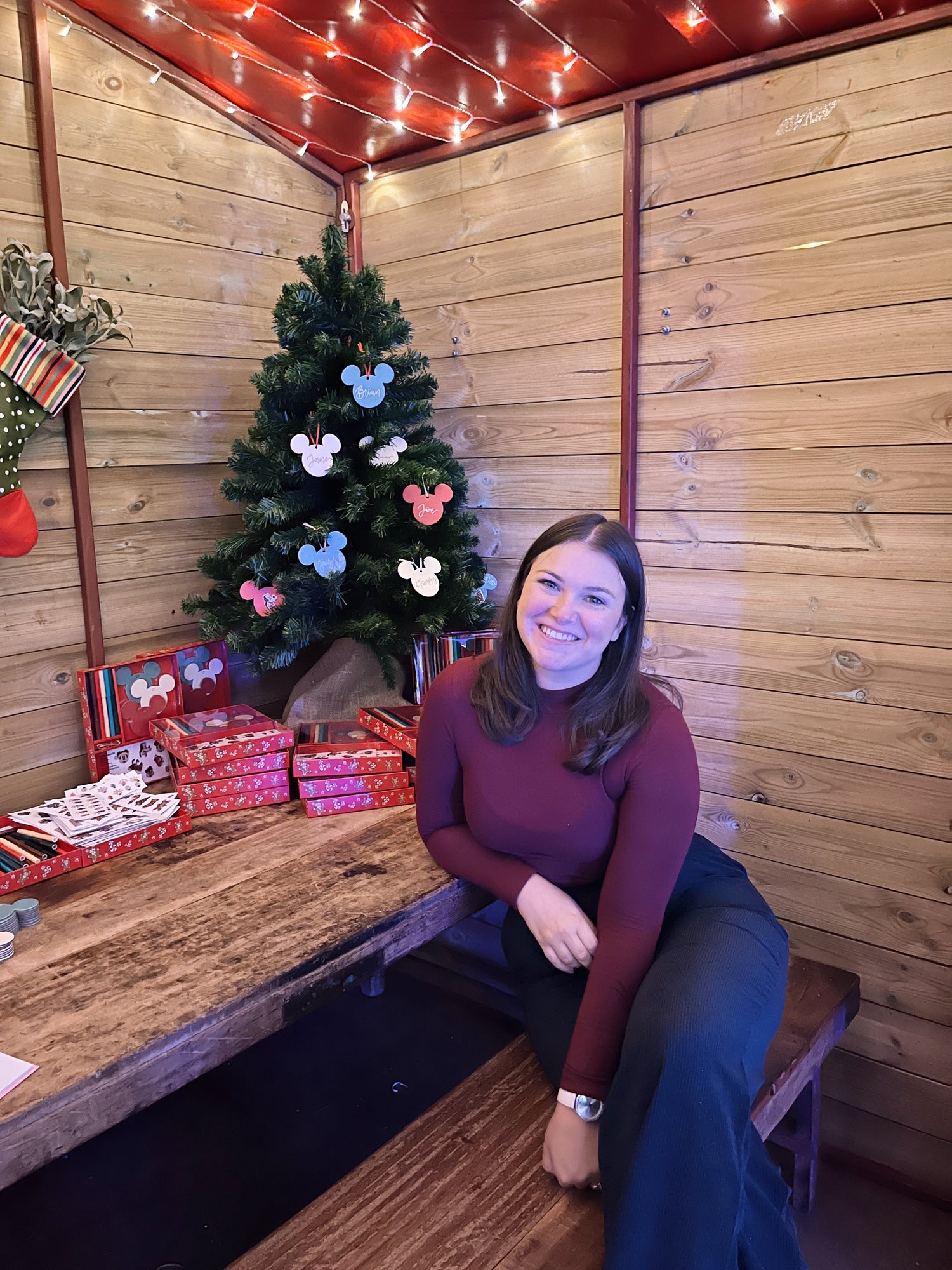 ONSITE CALLIGRAPHY
Calligraphy is a premium art form that creates a lasting impression and people LOVE it!
They love watching it being created and they feel special when they receive a personalised gift just for them.
This is why I love being a part of your event activations. Whether its a hand lettered gift tag, place card or small gift - I can work with you to help create a memorable moment at your event. 
I am available to work with you in London and Kent currently. 
Please feel free to reach out to me to discuss your ideas, I would love to hear from you. 
Photo from Disney's 2022 Christmas product launch
I WOULD LOVE TO HEAR FROM YOU